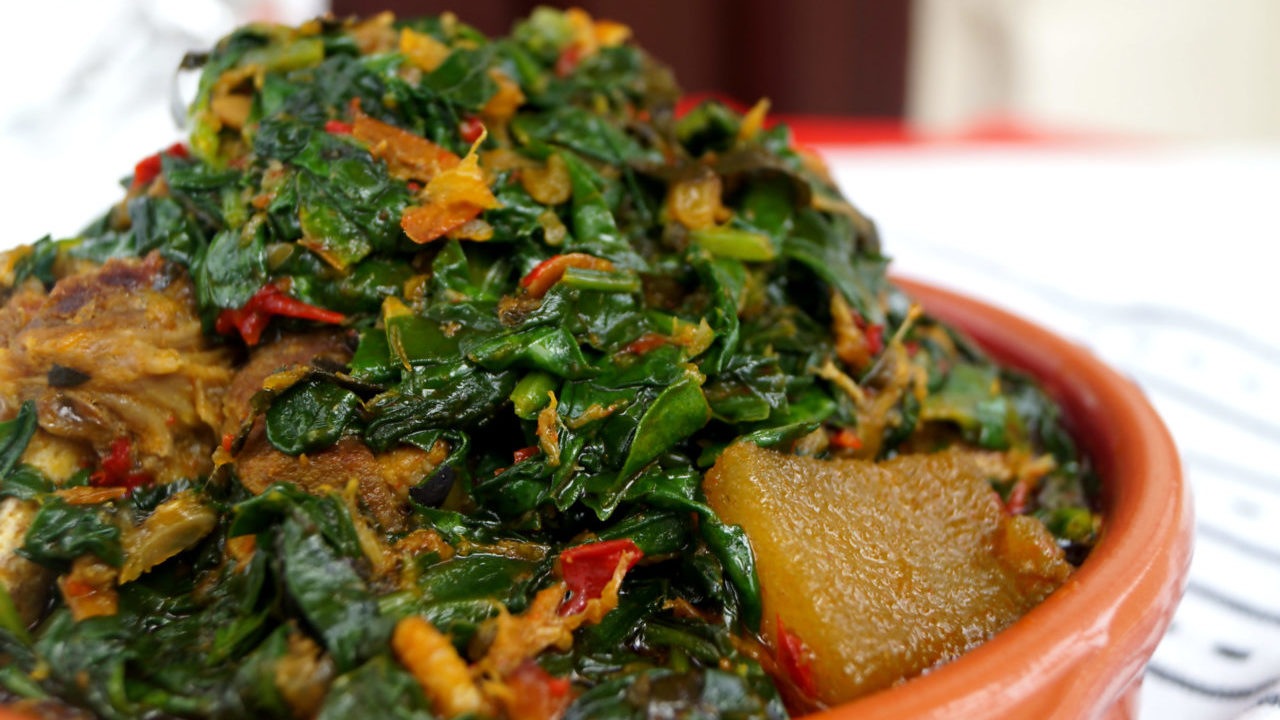 HOW TO MAKE VEGETABLE SOUP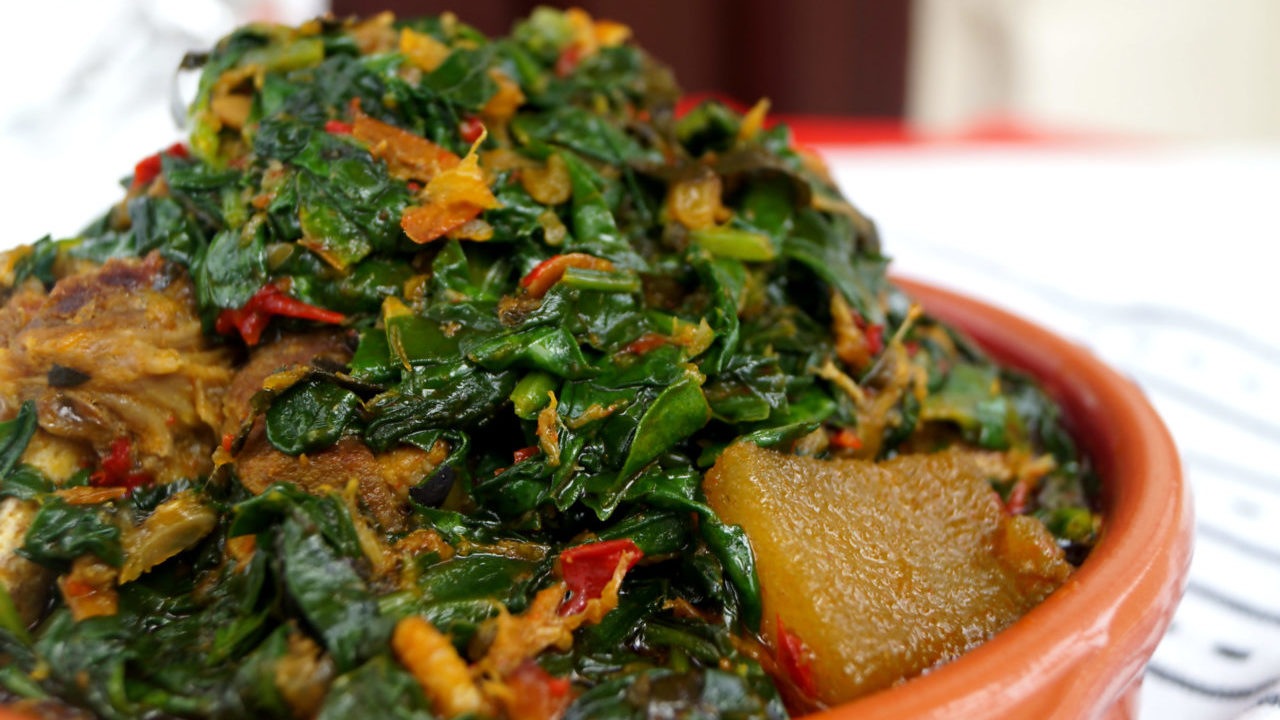 Ingredients:
fresh waterleaf in a pack, ukase, stockfish, meat, palm oil salt and pepper, crayfish, chicken or meat, stockfish
Preparation:
Boil the chicken and bake, Boil the meat and stock fish.
Mix the boiled fish, meat and chicken then add a spoon of oil Add magi cubes and crayfish to sweeten the soup
Add salt and pepper, curry, crayfish.
Wash the water and sieve to squeeze out the water and fry in a frying pan to get the water out. Add the vegetables and simmer for five minutes then add the ukazi  and put off the gas.
HOW TO MAKE ASSORTED-OKRA SOUP
Boil the chicken or meat after washing
Boil the stockfish or dried fish after washing
Chop the okra in small pieces after washing
Cut and wash the vegetables
Pour the fish into the chicken or meat. Use a little bit of red oil or big red pepper with onions for healthier options. Add curry, salt, pepper, crayfish and Maggi cube for taste. You can eliminate the Maggi cube or add a smaller quantity.  Boil for some time then add the okra and boil or a couple of minutes. The vegetable should be added last, stir and put off the gas.